Do you want a client list like mine?
Keep scrolling to learn about classes, coaching and demo production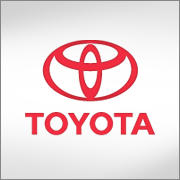 "Kira immediately understood what my voice could sell. She has a great ear for knowing what nuances your read needs and how to re-direct in a way that is helpful and really knowledgeable. I have booked 3 commercials since working with her and have had several callbacks as well as being short listed. Kira gives you an understanding of how the VO industry works and what is to be expected when sending in professional auditions. I cannot say enough great things about her! Thank you, Kira!!!!!" ~ Delilah K.
INTRO TO VOICEOVER CLASS – $475
(Early Bird Registration before September 30th includes a free download of my Editing and Auditioning Masterclass valued at $125)
ONLY 4 SPACES LEFT!
October 12th – November 16th, 2022
6pm-8pm Pacific Time
No professional equipment needed. Class will be held weekly via Zoom.
If you've always been curious what it is like to be a voice actor then this fun 6 week course is for you! We start with helping you figure out what your voice "sells" and then move on to exploring various voiceover genres including commercial ads, corporate videos, character voices, video games and more.
You'll receive personalized, one on one coaching each week in class, as well as benefit from listening to other students engage with material and coaching. A recording of each session will be provided so students can review their coaching time and be able to hear the distinct changes they have achieved.
This fun and fast-paced course gives you a peek into the world of voiceover and will help you get a sense of whether or not the journey to a career in VO is right for you.
---
WHAT STUDENTS ARE SAYING:
Kira makes VO accessible to everyone. No matter your experience level, this class will enrich your toolkit as an actor. From helping you discover what your voice is best suited for, to simplifying the audition process, Kira brings a vast knowledge and wealth of experience to her students. I feel more empowered and educated in my craft because of what I learned in her classes. – E.A.

Kira's class was fun, engaging and informative. She is witty, thoughtful and knows her stuff! From learning about your own personal vocal style to equipment and software, the class had a good introduction to what hearing voices is all about. – Jeff G.

Kira really opened up the world of voice over for me. From helping me find my voice's niche, through the specifics of the various genres of voice over work, the class never failed to be engaging and informative. Her expertise, unfailingly positive attitude, and ability to share the techniques of the craft and specific industry information were spot on. I'm so glad I took her class! – David G.G.
PRIVATE COACHING
Kira offers private coaching and demo production to students hoping to break into Voiceover. She also works with VO actors who find they aren't booking regularly to help them get a solid 2-3 takes for any audition they wish to work on.
INTITAL INTAKE SESSION – $150
This session is all about getting started. What does your voice sell? What are your strengths? Which areas will require some growth? From this session we figure out next steps for you and your VO career.
VO COACHING – $125/hr
AUDITION SPECIFIC COACHING – $50 for one audition (roughly 30 min)
DEMO PRODUCTION
Kira can also cut a demo for coaching students she feels are ready to work. Demos are recorded in her home studio and then sent to a professional engineer who produces a 60 second demo of the highest quality. If you are not a current student, an initial intake session is required to determine readiness.
DEMO PRICE – $1500 (inclusive of studio recording time if you are local to Seattle or LA)
Click here for more info on demos
MORE KIND WORDS
Kira is a warm, friendly and direct instructor. I feel like I was given a solid foundation of the voice over world including specific, invaluable feedback about my own voice that will benefit me in more ways than just voice over. Thank you! – Allison P.
The intro to VO class that I took from Kira was my first exposure on any level to the VO industry so I went into it with no expectations or thoughts/ideas about voice-over as a possible second career. Out of the gate, even before the end of the first class, it was so evident that Kira was a true pro and seasoned vet in the VO industry. This was not because of any braggadocious actions or comments, it was because of her ability to explain things on a very basic level and to quickly assess someone's "commercial" niche.


From a coaching perspective, Kira is so great at noticing subtle nuances that, when implemented, make a huge difference in how something is (not only) delivered but also heard/received by the "audience". What's even more impressive is how quickly Kira is able to spot these subtle nuances, likely saving someone hours and hours of laboring over a recording they're preparing for an audition. Also, another mark of a great coach is an ability to challenge someone without belittling or embarrassing them and Kira does this so naturally which creates such a comfortable environment in which to work.


Finally, even if you have no interest at all in VO as a possible source of income, the training, ideas and suggestions that you get from Kira are super helpful in everyday life; it'll make you more compelling and engaging when interacting with other people in a lot of different scenarios. – Jon B.