Do you want a client list like mine?
Keep scrolling to learn about classes, coaching and demo production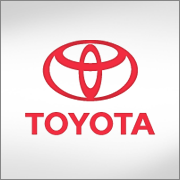 "Kira is an exceptional teacher—encouraging, engaging and constructive every step of the way. I'm walking away from Kira's workshop confident in my ability to deliver specific, clear and marketable vocal choices, and feeling excited about my unique sound! 10/10 would recommend!" – Joellen Sweeney
---
---
WHAT STUDENTS ARE SAYING:
You couldn't ask for a better voice acting instructor! Kira is a rare combination of warm, supportive, a great facilitator, and an excellent communicator, in addition to being extremely knowledgeable, talented, and actively working in the industry she's instructing on. I feel very confident and prepared to enter the world of voice acting after studying with her! – Emily S.

Kira makes VO accessible to everyone.   No matter your experience level, this class will enrich your toolkit as an actor. From helping you discover what your voice is best suited for, to simplifying the audition process, Kira brings a vast knowledge and wealth of experience to her students. I feel more empowered and educated in my craft because of what I learned in her classes.  – E.A.

Kira's class was fun, engaging and informative. She is witty, thoughtful and knows her stuff! From learning about your own personal vocal style to equipment and software, the class had a good introduction to what hearing voices is all about. – Jeff G.

Kira really opened up the world of voice over for me. From helping me find my voice's niche, through the specifics of the various genres of voice over work, the class never failed to be engaging and informative. Her expertise, unfailingly positive attitude, and ability to share the techniques of the craft and specific industry information were spot on. I'm so glad I took her class! – David G.G.
MORE KIND WORDS
Kira is a warm, friendly and direct instructor. I feel like I was given a solid foundation of the voice over world including specific, invaluable feedback about my own voice that will benefit me in more ways than just voice over. Thank you! – Allison P.
The intro to VO class that I took from Kira was my first exposure on any level to the VO industry so I went into it with no expectations or thoughts/ideas about voice-over as a possible second career. Out of the gate, even before the end of the first class, it was so evident that Kira was a true pro and seasoned vet in the VO industry. This was not because of any braggadocious actions or comments, it was because of her ability to explain things on a very basic level and to quickly assess someone's "commercial" niche.


From a coaching perspective, Kira is so great at noticing subtle nuances that, when implemented, make a huge difference in how something is (not only) delivered but also heard/received by the "audience". What's even more impressive is how quickly Kira is able to spot these subtle nuances, likely saving someone hours and hours of laboring over a recording they're preparing for an audition. Also, another mark of a great coach is an ability to challenge someone without belittling or embarrassing them and Kira does this so naturally which creates such a comfortable environment in which to work.


Finally, even if you have no interest at all in VO as a possible source of income, the training, ideas and suggestions that you get from Kira are super helpful in everyday life; it'll make you more compelling and engaging when interacting with other people in a lot of different scenarios. – Jon B.