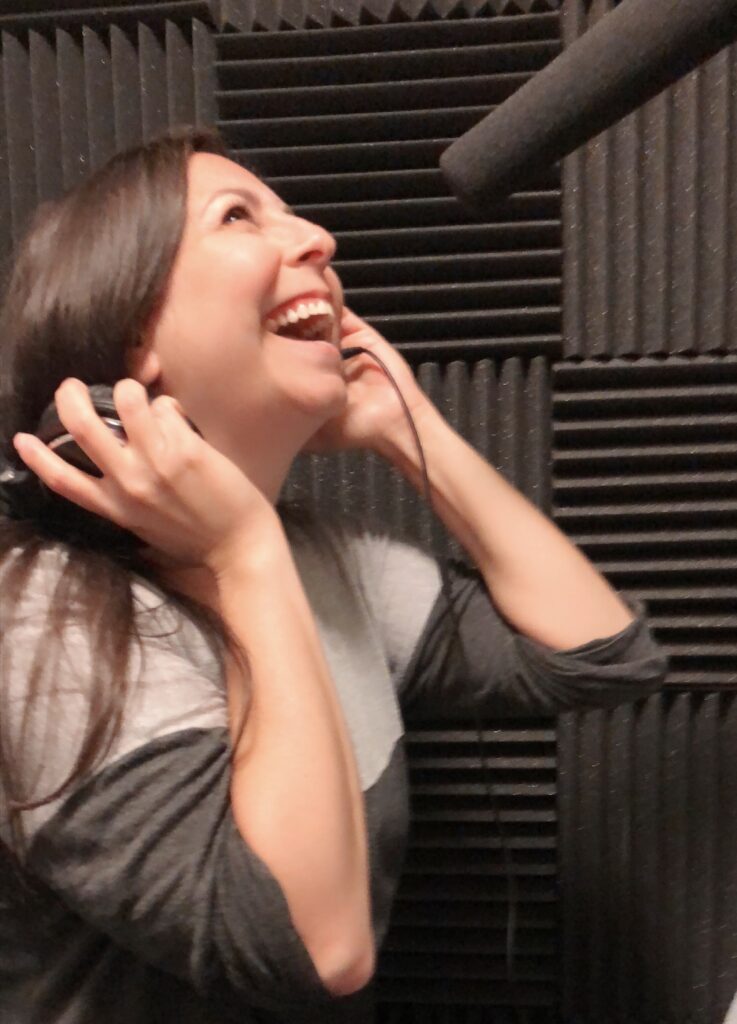 I started performing when I was three and by age twelve I was working on a professional level. At eighteen I moved to New York City to study drama at New York University's Tisch School of the Arts. After graduating I moved to London where I ended up living and performing for seven years.
UK highlights include: The UK Premieres of Back of the Throat, See Bob Run, Get Away and The Wild Party (both versions!) UK TV: Land Girls (BBC).
My voiceover career began while I was in the UK where I worked with an impressive list of clients including Disney, Sega, Grey Advertising, M&C Saatchi, BBC Radio 4, and the BBC's Channel Five US – for whom I was a continuity announcer (see the photo below at BBC HQ). I also spent three years as the voice of Toshiba for the UK, Europe, Asia and the Middle East.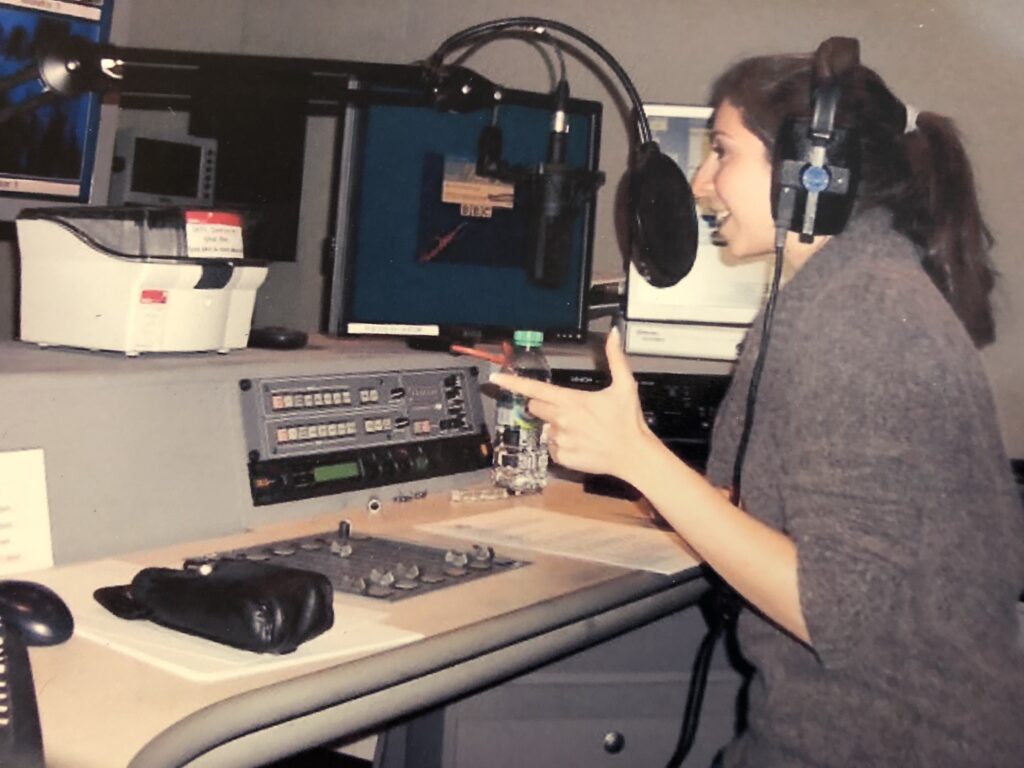 Since moving back to Seattle in 2009, I have been working with Coca-Cola, Toyota, Xfinity, Alaska Airlines, Nintendo, Microsoft, The Gates Foundation, T-Mobile, Shuttle Express, Car Toys, The Pacific Science Center, Bartells, Kootenai Health, Rick Steves and many others, including almost a decade as the voice of Dignity Memorial.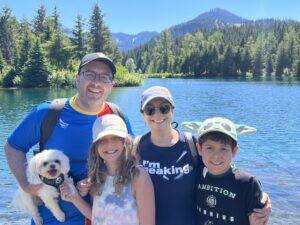 I am also a VO teacher and coach, running my own studio as well as a guest lecturer for The University of Washington's PATP MFA program.
in 2023 I stepped back on stage for the first time in twelve years, playing the lead in the world premiere of Refugees in the Garden City.
When I'm not in my home studio you'll find me with my nose in a book or working as an unpaid Uber driver for my twelve-year-old boy/girl twins that I affectionately refer to as TBATST (two babies at the same time).